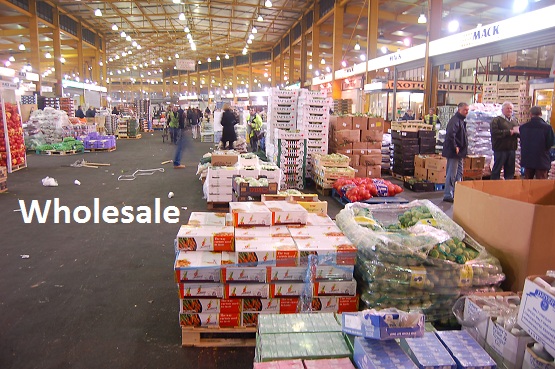 لغت دوازدهم از درس ۳ کتاب ۵۰۴
Wholesale/ ˈhəʊlˌseɪl /
In large quantity; less than retail in price
به میزان گسترده، کمتر از قیمت خورده فروشی، عمده فروشی
The wholesale price of milk is six cents a quart lower than retail.
  قیمت عمده فروشی شیر در هر کو آرت ، شش سنت از قیمت خرده فروشی ارزانتر است .
Many people were angered by the wholesale slaughter of birds.
  افراد زیادی از کشتار گسترده پرندگان به خشم آمدند.
By buying my eggs wholesale I save fifteen dollars a year.
  با خرید تخم مرغ به قیمت عمده فروشی، هرسال پانزده دلار پس انداز می کنم.
کدها و رمزهای یادگیری این لغت:
کدینگ۱: گوشت حواصیل به میزان گسترده توی بازار هست از بقالی سر کوچتونم بپرسی داردش.
کدینگ۲: وای سیل الان میاد، جنس ها رو با قیمت عمده فروشی بده تا زود در بریم.
کدینگ۳: از هول سیل همه جنسا رو به قیمت عمده دارم میدم!