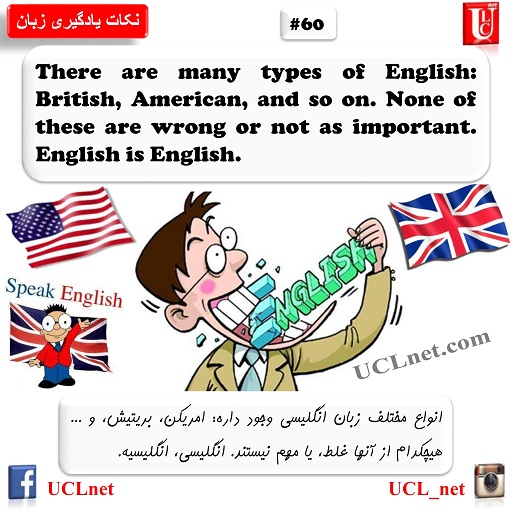 English Learning Tips #60
نکته شصتم یادگیری زبان:
………………………………
There are many types of English: British, American, and so on. None of these are wrong or not as important. English is English.
انواع مختلف زبان انگلیسی وجود داره: امریکن، بریتیش، و … هیچکدام از آنها غلط، یا مهم نیستند. انگلیسی، انگلیسیه.
……………………………………………………
برای دیدن پست های مرتبط و سایر نکات مهم یادگیری زبان انگلیسی، اینجا را کلیک کنید
……………………………………………………