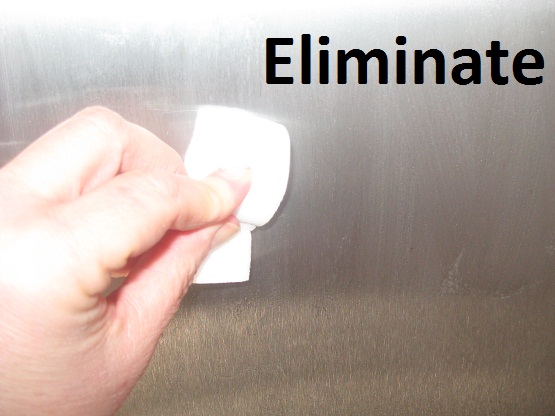 لغت دوم از درس ۴ کتاب ۵۰۴
Eliminate / ɪ'lɪmɪneɪt /
get rid of, remove, omit
رها شدن از، برداشتن، حذف کردن
When the railroad tracks are raised, the danger of crossing will be eliminated.
وقتی ریل راه آهن بالا برده می شود خطر تصادف رفع می شود.
When figuring the costs of a car, don't eliminate such extras as air conditioning.
هنگام محاسبه قیمت یک اتومبیل لوازم اضافی مثل دستگاه تهویه هوا را حذف نکنید.
If we were to eliminate all reclining chairs, no one would fall asleep while watching television.
اگر همه ی صندلی های راحتی را حذف می کردیم هیچ کس هنگام تماشای تلویزیون به خواب نمی رفت.
کدها و رمزهای یادگیری این لغت:
کدینگ۱: الی و مینا این ترم همه واحداشون رو خذف کردن!
کدینگ۲: الی منت می گذاشت سرم منم از زندگیم حذفش کردم.
کدینگ۳: سیم اِلمنت اُتو رو اگه برداری موقع اُتو کردن لباسات چروک می شه.