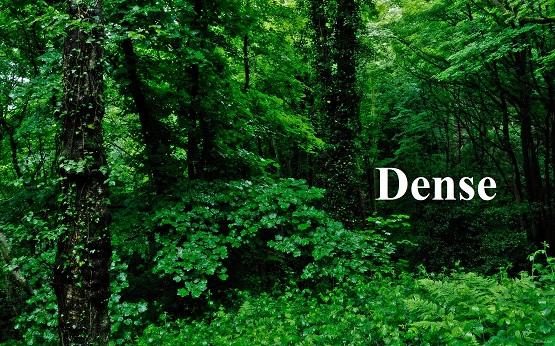 لغت چهارم از درس ۴ کتاب ۵۰۴
Dense / dens /
Closely packed together; thick
متراکم، غلیظ
The dense leaves on the trees let in a minimum of sunlight.
برگ های ضخیم درختان حداقل نور خورشید را از خود عبور می دهند.
We couldn't row because of the dense weeds in the lake.
به خاطر انبوه علف های هرز دریاچه نمی توانستیم پارو بزنیم.
His keen knife cut through the dense jungle.
چاقوی تیزش از میان جنگل انبوه راه عبور را باز کرد.
کدها و رمزهای یادگیری این لغت:
کدینگ۱: توی لباس فروشی دنیس تریکو همیشه ی دود غلیظ عود هست.
کدینگ۲: اگه بخوای خوب بدنسی، باید همه عضلاتت رو متراکم کنی. (Dance یا دنس: رقصیدن)