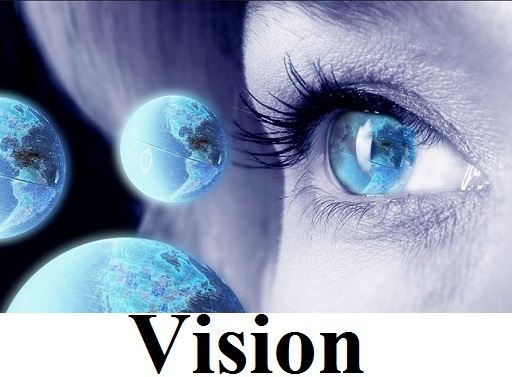 لغت سوم از درس ۱۱ کتاب ۵۰۴
…………………………
Vision / 'vɪʒn /
Power of seeing; sense of sight
With the aid of the binoculars, my vision improved enough to see the entire vicinity.
Ted had perfect vision, and that helped to make him a good baseball player.
The glasses that Irma bought corrected her nearsighted vision.
قدرت دید، حس بینایی
با کمک دوربین صحرایی، بینایی ام برای دیدن تمام مناطق اطراف به قدر کافی بهبود یافت.
"تد ویلیامز" بینایی بسیار خوبی داشت و این امر به او کمک کرد تا در بیس بال بازیکن خوبی شود.
عینکی را که "ایرما" خرید، نزدیک بینی او را اصلاح کرد.
کدها و رمزهای یادگیری این لغت:
کدینگ۱: هویج بخور بیناییت رو ویژه می کنه.
کدینگ۲: اگه گیرنده ایکس ویژن بخری می تونی شبکه های دیجیتال رو هم ببینی.