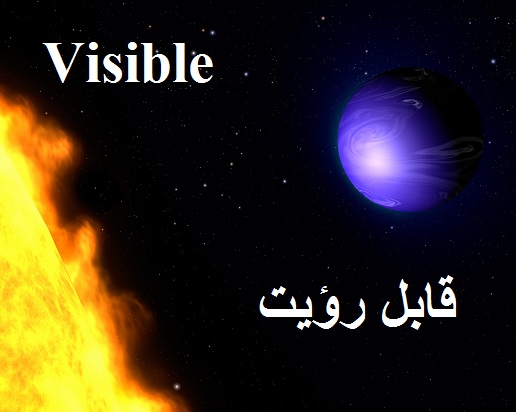 لغت هشتم از درس ۳ کتاب ۵۰۴
Visible /'vɪzəbl/
Able to be seen
قابل رؤیت
The ship was barely visible through the dense fog.
  کشتی درمیان مه غلیظ به سختی پیدا بود.
Before the stars are visible, the sky has to become quite dark.
  قبل از این که ستاره ها قابل رؤیت شوند، آسمان باید کاملاً تاریک شود.
You need a powerful lens to make some germs visible.
  به یک عدسی قوی نیاز داری تا بعضی از میکروب ها را رؤیت کنی.
کدها و رمزهای یادگیری این لغت:
کدینگ۱: ویزیبل = تلویزیون ! که یه چیز قابل دیدنه !
کدینگ۲: خانم ایزابل واسه اینکه خودش رو نشون بده از ی ساختمون خودشو پرت کرد پایین!
کدینگ۳: از آسمان رنگ بارید و زبل خان قابل رویت شد.