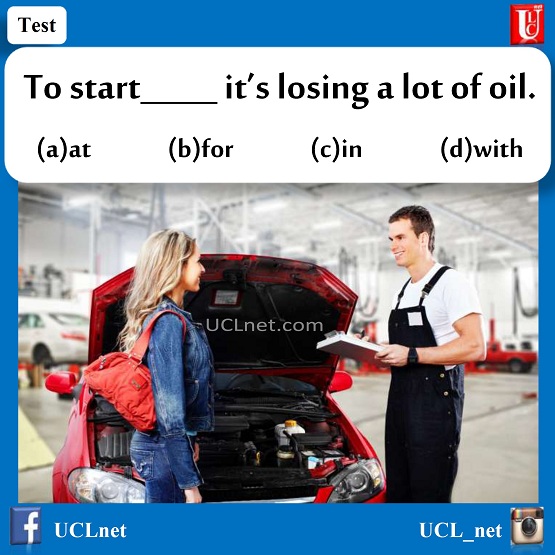 Test #59
To start_____ it's losing a lot of oil.
(a)at
(b)for
(c)in
(d)with
پاسخ صحیح :
گزینه  dپاسخ صحیحه 
از میان گزینه های موجود تنها گزینه ای است که با "start" عبارت معناداری تشکیل میده، و معادل کلمه "first"  می باشد.
معنی جمله:
هنگام استارت زدن، بنزین زیادی مصرف میکنه.