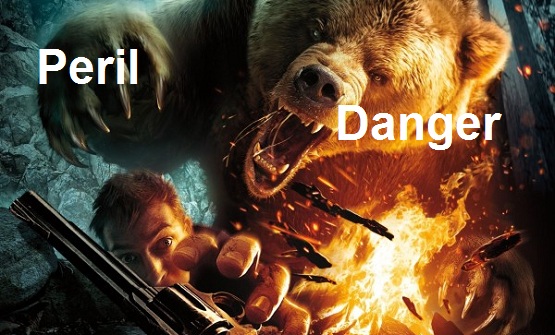 لغت هفتم از درس ۲ کتاب ۵۰۴
Peril / 'perəl/
Danger
خطر
The haunter was abandoned by the natives when he described the peril that lay ahead of them.
  زمانی که شکارچی برای افراد بومی توضیح داد چه خطری پیش روی آنهاست، او را ترک کردند.
There is great peril in trying to climb the mountain.
  در تلاش برای بالا رفتن از کوه خطرات زیادی وجود دارد.
Our library is filed with stories of perilous adventures.
  کتابخانه ما مملو از داستان هایی درباره ی ماجراهای خطرناک است.
کدها و رمزهای یادگیری این لغت:
کدینگ۱: مایع ظرفشویی پریل خیلی برای جرم ها خطرناکه !
کدینگ۲: دست کردن توی پریز کار خطرناکیه.