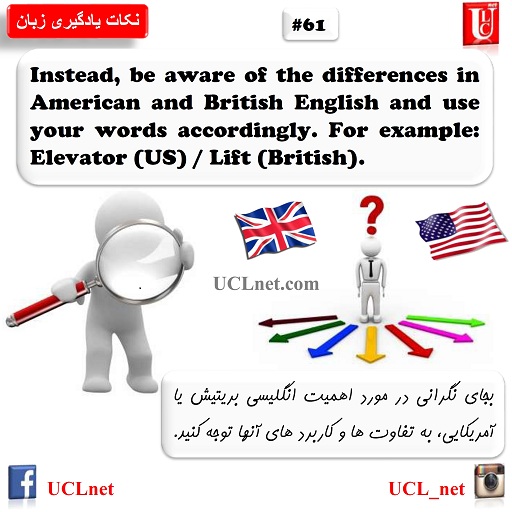 English Learning Tips #61
نکته شصت و یکم یادگیری زبان:
………………………………
Instead, be aware of the differences in American and British English and use your words accordingly. For example: Elevator (US) / Lift (British).
بجای نگرانی در مورد اهمیت انگلیسی بریتیش یا آمریکایی، به تفاوت ها و کاربرد های آنها توجه کنید.
……………………………………………………
برای دیدن پست های مرتبط و سایر نکات مهم یادگیری زبان انگلیسی، اینجا را کلیک کنید
……………………………………………………