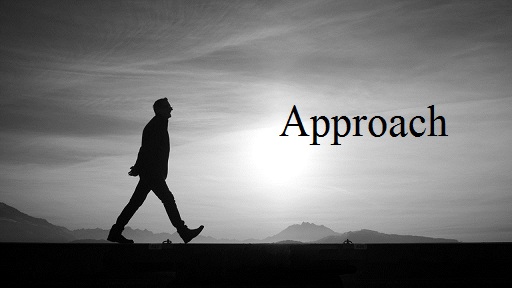 لغت اول از درس ۶ کتاب ۵۰۴
Approach / ə'prəʊtʃ /
Come near or nearer to
نردیک شدن به
The lawyer in the Simpson trial were often asked to approach the bench.
بارها از وکلای محاکمه "سیمپسون" خواسته شد که به جایگاه نزدیک شوند.
Her beau kissed Sylvia when he approached her.
معشوقه ی"سیلویا" وقتی به او نزدیک شد، او را بوسید.
Ben approached the burden of getting a job with a new spirit.
"بن" با روحیه ی جدیدی به بار مسئولیت گرفتن کار نزدیک شد.
کدها و رمزهای یادگیری این لغت:
کدینگ۱: اِ پُر رو نگاه هی نزدیک من میشه.
کدینگ۲: اَبروش چقدر به هم نزدیکه.