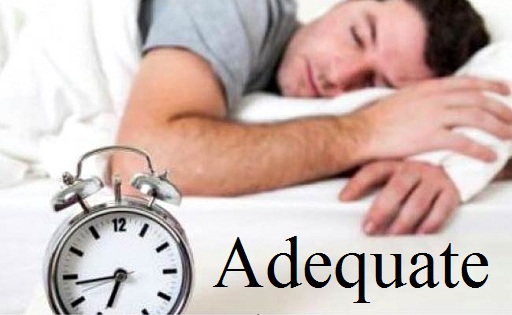 لغت دهم از درس ۱۲ کتاب ۵۰۴
……………………………………..
Adequate / 'ædɪkwət /
As much as is needed; fully sufficient

Rover was given an adequate amount of food to last him the whole day.
A bedroom, kitchen, and bath were adequate shelter for his living needs.
Carlos was adequate at his job but he wasn't great.
آن مقدار که مورد نیاز است، کاملا کافی
به "روور" مقدار کافی غذا دادند و تمام روز با آن دوام آورد.
یک اتاق خواب، یک آشپزخانه و یک حمام برای نیازهای زندگیش سرپناهی قابل قبول بود.
کار "کارلوس" کافی بود، اما عالی نبود.
کدها و رمزهای یادگیری این لغت:
کدینگ۱: برا اولین بار هر کی بره کویت اولین حرفی که میزنه اینه که اَ توکویت همچی کافی و مناسب هست.