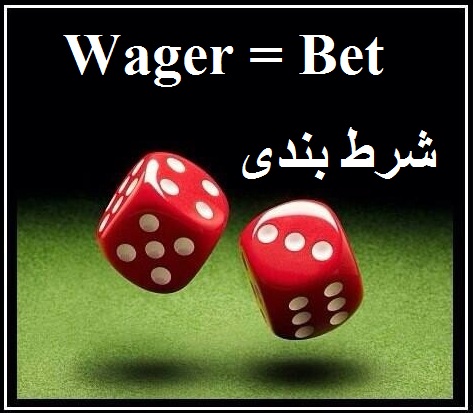 لغت دوازدهم از درس ۲ کتاب ۵۰۴
Wager /'weɪdʒə(r)/
Bet
شرط
I lost a small wager on the Super Bowl.
من شرط کوچکی را در «سوپر بول» باختم.
After winning the wager, Tex treated everyone to free drinks.
بعد از اینکه «تکس» در شرطبندی برنده شد، همه را به نوشیدنی مجانی مهمان کرد.
It is legal to make a wager in the state of Nevada.
شرط بندی در ایالت «نوادا» قانونی است.
کدها و رمزهای یادگیری این لغت:
کدینگ۱: توی یه شرط بندی باید می بردم وگر نه می کشتنم.
کدینگ۲: توی شرط بندی اگه غلو کنی وجِر بزنی سنگ می شی.
کدینگ۳: وی (سوم شخص غایب !) همیشه در قماربازی ها جر میزد !