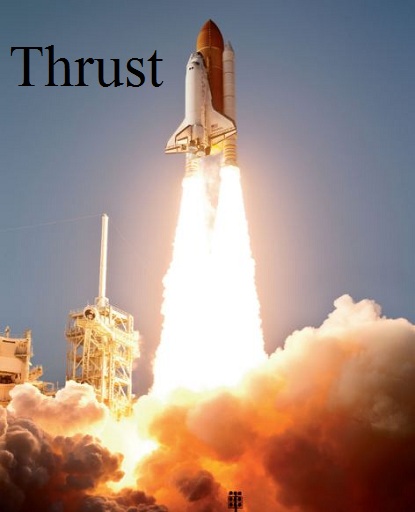 لغت یازدهم از درس ۱۴ کتاب ۵۰۴
………………………………..
Thrust / θrʌst /
push with force
Once the jet engine was ignited,* it thrust the rocket from the ground.
He had adequate* strength to thrust himself through the locked door.
Eva was in a terrible rage* when she thrust herself into the room.
با نیرو هل دادن، پرتاب کردن
وقتیکه موتور جت روشن شد، موشک را از روی زمین پرتاب کرد.
او قدرت کافی داشت که بتواند از در قفل شده با فشار دادن وارد شود.
وقتی "ایوا" خودش را به درون اطاق انداخت به شدت عصبانی بود.
کدها و رمزهای یادگیری این لغت:
کدینگ۱: تو راست بگو حتی اگه بخوان از بالای ساختمون هلت بدن، پرتت کنن پایین.
کدینگ۲: آدم توی تراس خونه که میره زورش چند برابر میشه میتونه یک تن بار رو به راحتی پرتاب کنه.