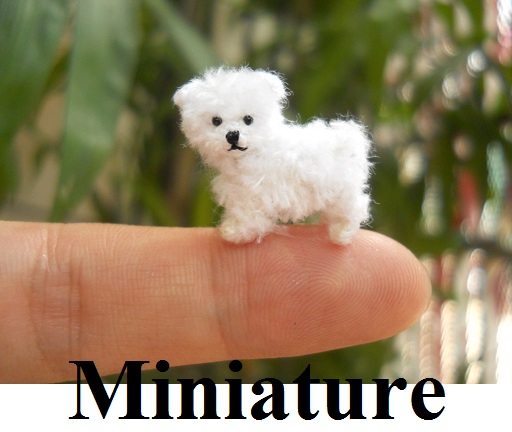 لغت یازدهم از درس ۹ کتاب ۵۰۴
………………….
Miniature / 'mɪnətʃʊr /-tʃə/
Represented on a small scale
The young boy wanted a miniature sports car for his birthday.
Instead of buying a massive* dog, Teddy got a miniature poodle.
We were seeking a miniature model of the bulky* chess set.
در مقیاسی کوچک نشان داده می شود، کوچک
پسر بچه، برای تولدش ماشین مسابقه ای کوچکی را می خواست.
"تدی" بجای خریدن یک سگ بزرگ، یک پودل (نوعی سگ پشمالوى باهوش کوچک) خرید.
ما به دنبال نمونه کوچکی از مهره های بزرگ شطرنج بودیم.
کدها و رمزهای یادگیری این لغت:
کدینگ۱: همون مینیاتور میشه دیگه چیزای مینیاتوری هم کوچیکن دیگه.