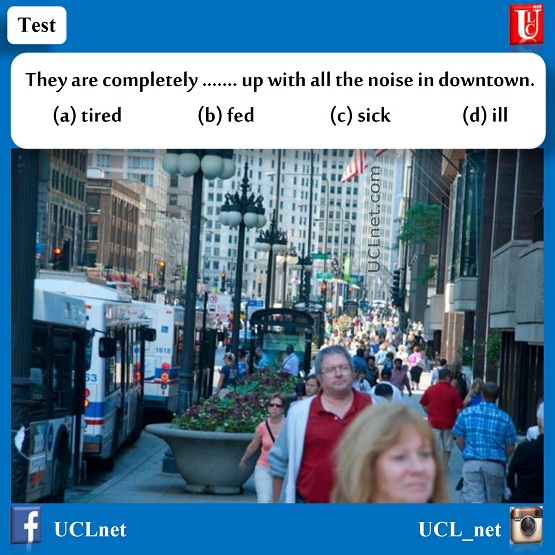 They are completely _____ up with all the noise in downtown.
(a) tired
(b) fed
(c) sick
(d) ill
پاسخ صحیح :
پاسخ صحیح گزینه b می باشد,عبارت "fed up" به معنی "بیزاری" و "خسته شدن" است و ترکیب گزینه a و d با حرف اضافه "up" عبارت معنا داری به وجود نمی آورد. عبارت "sick up" هم که به معنی "بالا اوردن" و "استفراغ کردن" است، در با بقیه جمله معنی درستی نخواهد داشت.
معنی جمله:
صداهای مرکز شهر برای آنها به شدت خسته کننده و ناراحت کننده بود.